Halloween Good Night
Lurking in the swampland...
Gliding through the moonlight
come the monsters big and small,
sliding up your stairway
and oozing down your hall.
They aren't very scary,
in fact they're rather sweet.
So snuggle into bed and let them whisper,
"Trick or treat!"
Ghastly ghouls count down to Halloween in this not-so-terrifying bedtime tale.
Illustrated by Ella Okstad.
Published by Atheneum Books for Young Readers
"Grabill makes an oft-adapted rhyme feel utterly fresh..."
Praise for Halloween Good Night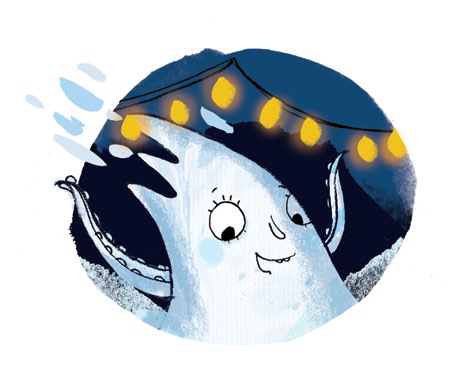 How cuddly is a werewolf? Are wood imps real? Where do vampire myths come from? How long have zombies been alive—in our imaginations? How did ghosts help ancient greek philosopher Athenodorus?
Printables and Activity Pages
All the crafts and free printables to make your Halloween reading spooktacular!